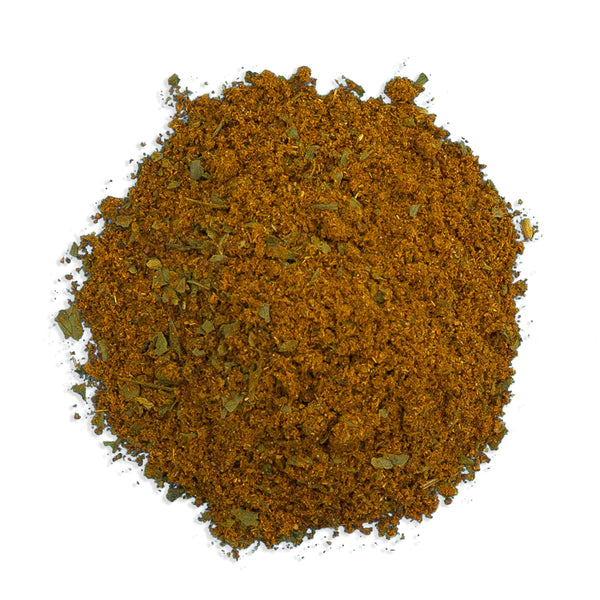 Jalfrezi curry powder - FREE
Jalfrezi curry powder

So we slightly overstocked ourselves, and doubt we'll be able to use it all up before it goes stale.
If you think you can give a good home to some very good quality curry powder (so so yummy..), please add a little sachet to your order so it doesn't go to waste!
We will dispatch a maximum of 2 per order.
Ingredients
Paprika, coriander, cinnamon, cumin, coriander leaf, cardamom, turmeric, ginger, chilli powder and sea salt
Allergy information
See ingredients in bold. May contain traces of allergens.
This product is suitable for vegans and vegetarians.